Creating an email newsletter template with Groupmail is easy and helps ensure consistency in your design and brand.
Steps to Create an Email Newsletter Template
Step 1
Click on a group/mailings screen in the left menu of Groupmail.

Step 2
Click on the "Pick a Design" button on the mailings screen to open up the template screen or else click on the "G" image to begin with a blank message.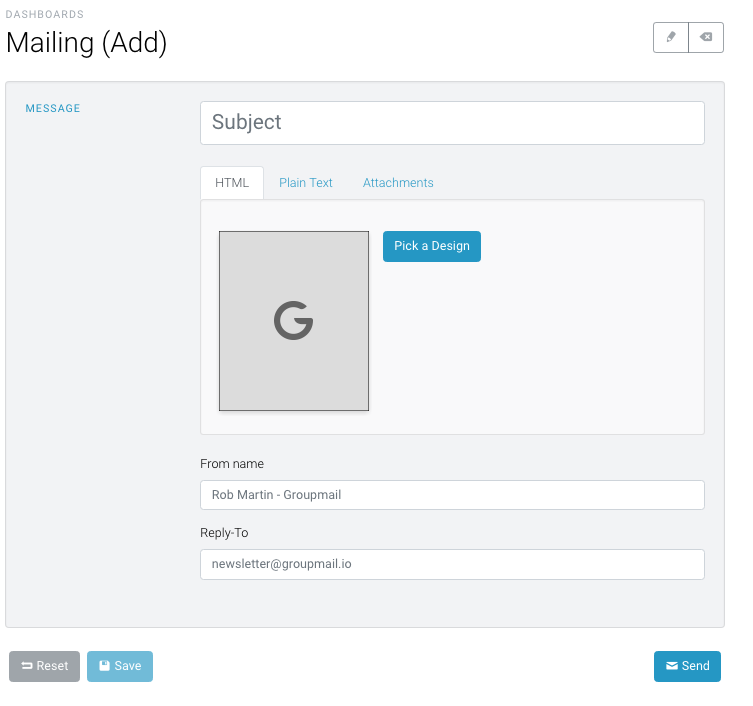 Step 3
Using our easy to use drag and drop editor, create your design. You can edit fonts, colors, content, images and much more.
Once you are ready, click on the Actions/Save as template menu at the top left of the editor.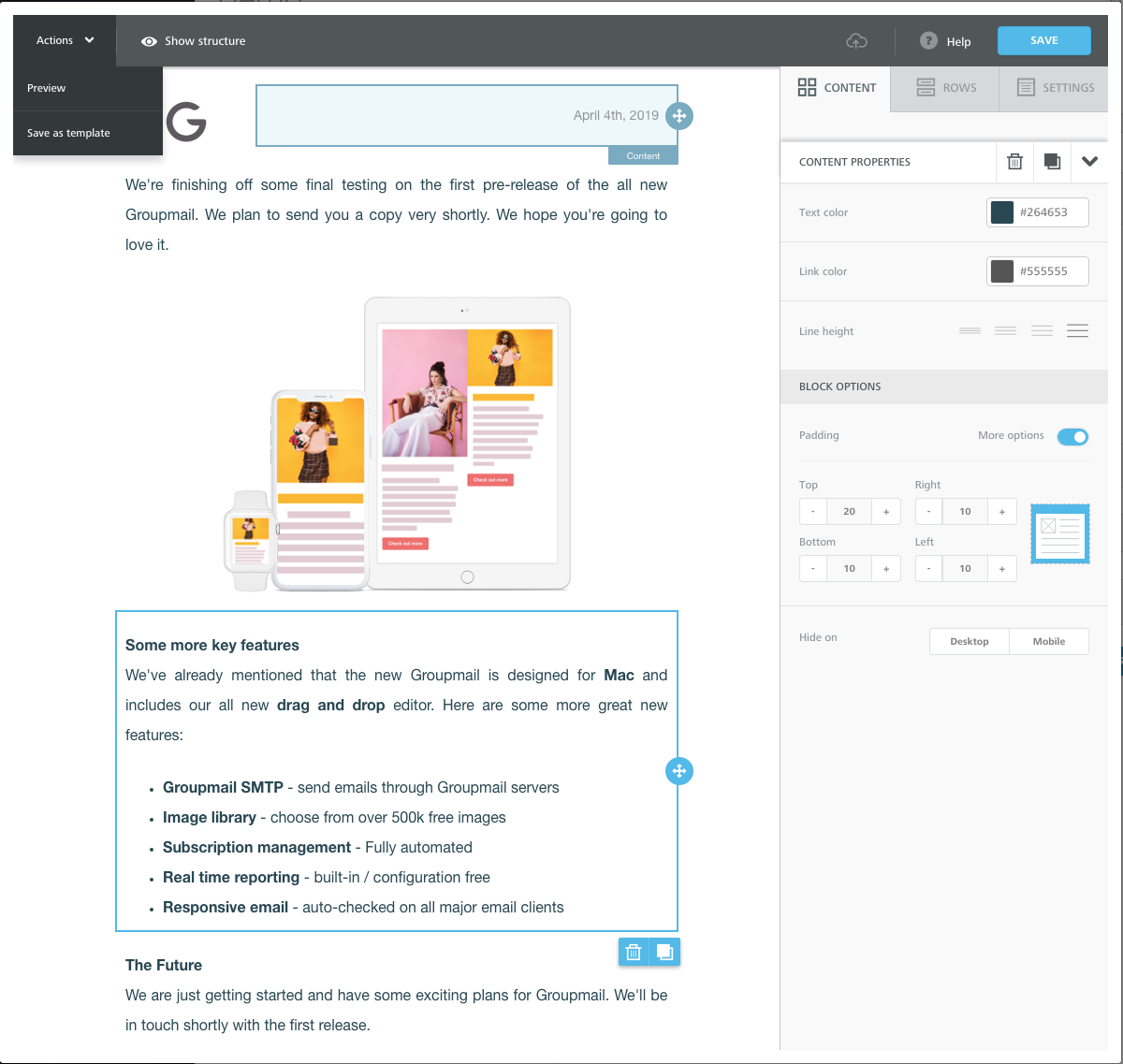 Step 4
Enter your Template Name and Add a tag [Required] to ensure you can locate the template later and click save. Your template is now saved.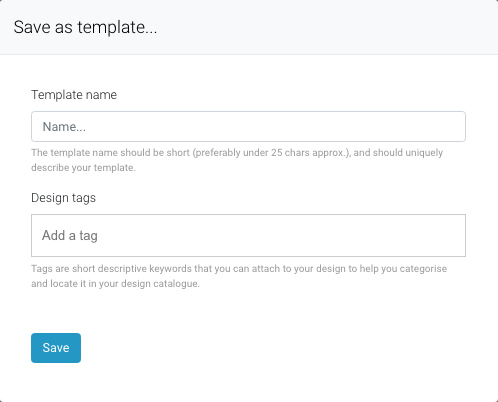 Step 5
To use the template, open a new mailing and click the "Pick a design" button. This will open the template picker.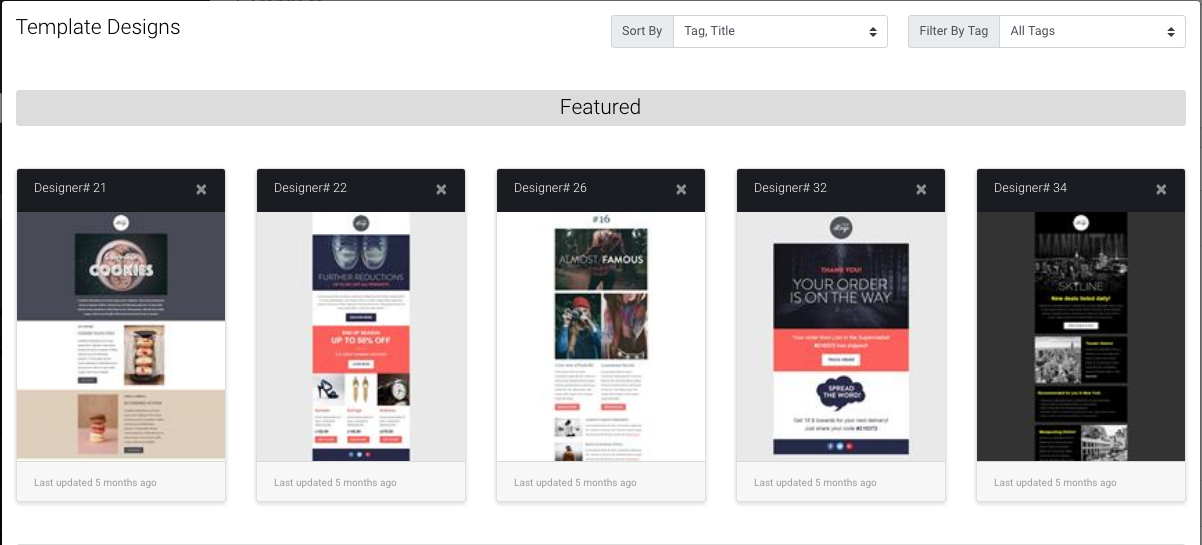 Step 6
You can scroll to the bottom of this list to view your latest templates or filter by tag (as in this example).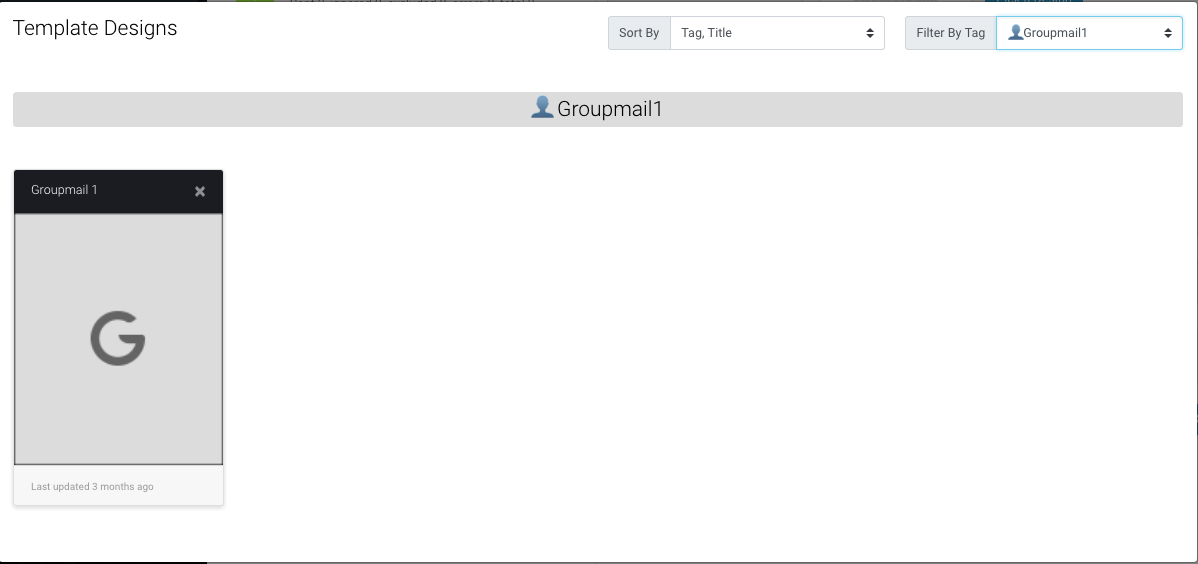 Step 7
Choose the template and click Confirm. The template will now open up in your editor one more, so you can edit for your new mailing.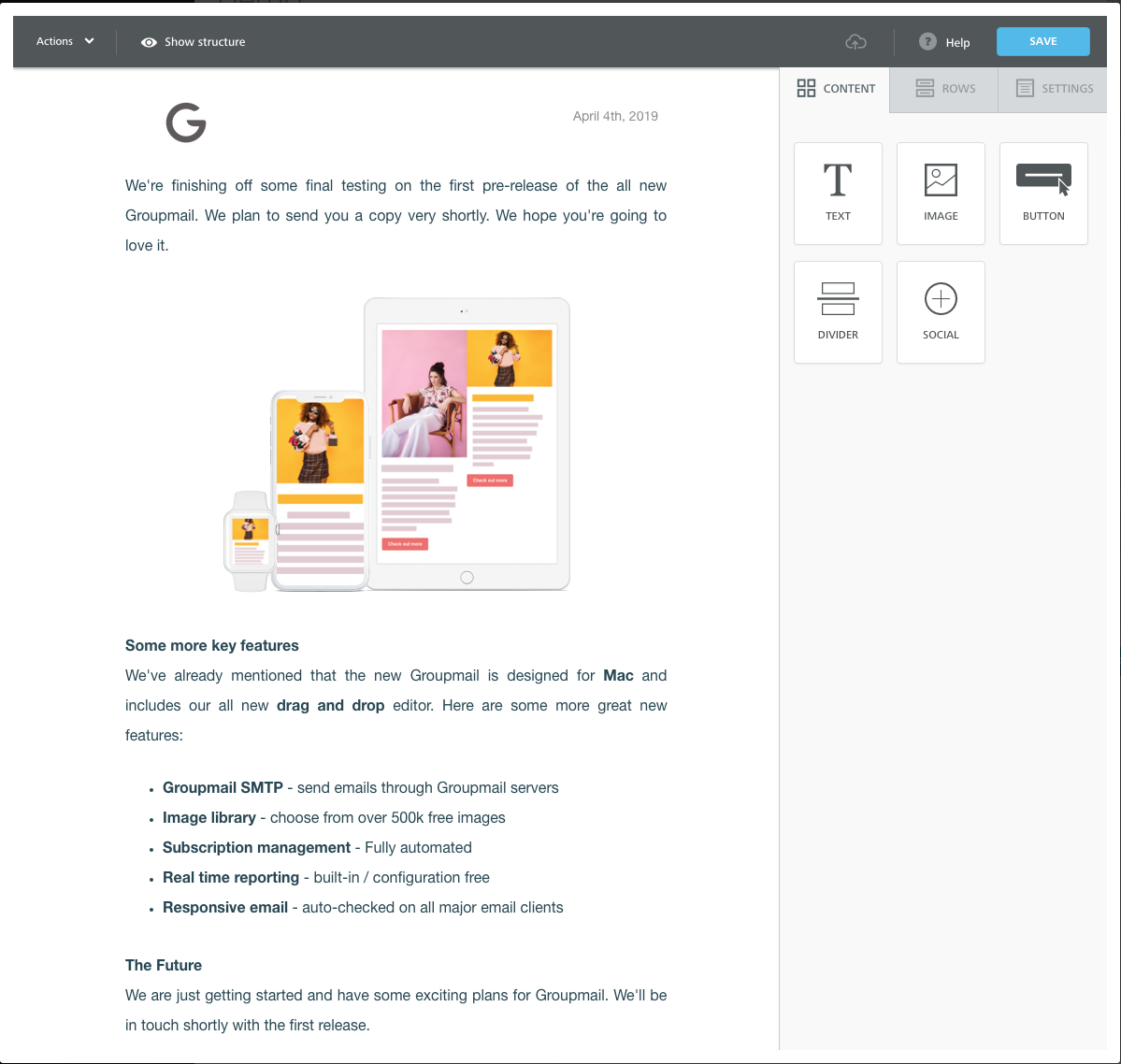 That's it, you've now created your template and can reuse for any future mailings you require.
Need help?
If you have any questions or need any help to get started, please reach out to us at hello@groupmail.io.