In this article, you'll learn what you need to get started with Groupmail, and how to sign up for a free trial.
Before You Start
Here are some things to know before you begin.
Groupmail is a desktop application for both Mac and Windows (Linux in development). 
You'll need to provide an email address that will be associated with the account. We will use this email to communicate with you, so it should be an email address that you have access to.
Your Groupmail Team Name must be unique, and cannot be reused.
All accounts start on our Free plan, so you don't need a credit card to sign up. If you choose to upgrade to a paid plan, we'll need your credit card information.
Sign Up for an Account
When you create a Groupmail account, you agree to comply with our Terms of Use and anti-spam regulations. To maintain a positive sending reputation and keep your account in good standing, it's important that you remain in compliance with these policies.
To create your account, follow these steps.
Navigate to Groupmail's signup page.
Type in your First name, Last name, Team Name, Email Address and Password, and click Sign Up!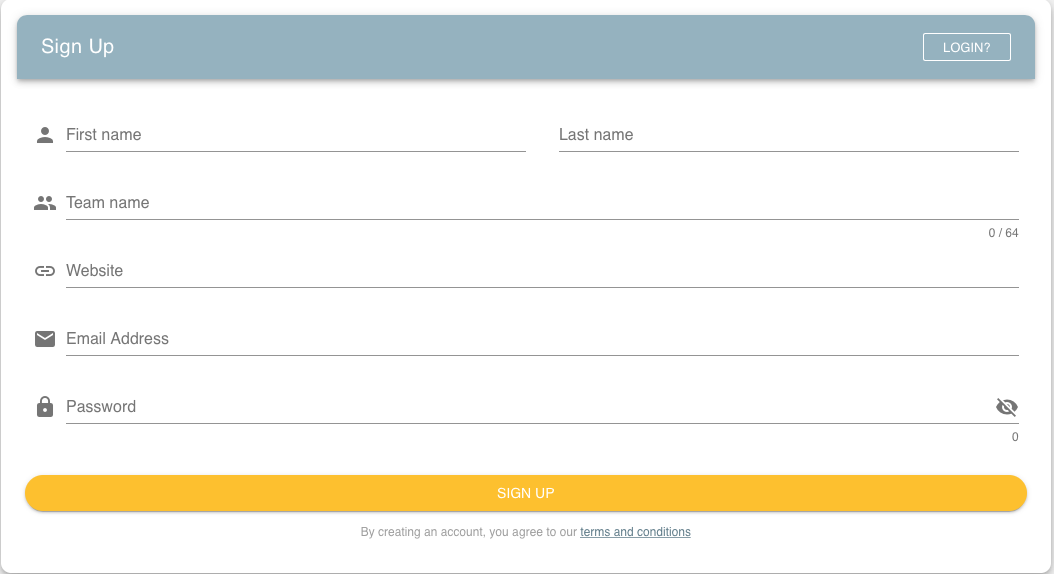 This will automatically log you in to your new Groupmail account.
Verify your Email
Before you can send with Groupmail, your email address needs to be verified. Click the "Your email address needs to be verified: BEGIN EMAIL VERIFICATION" link at the top of the screen.
Check your inbox for the account activation email to complete your account setup.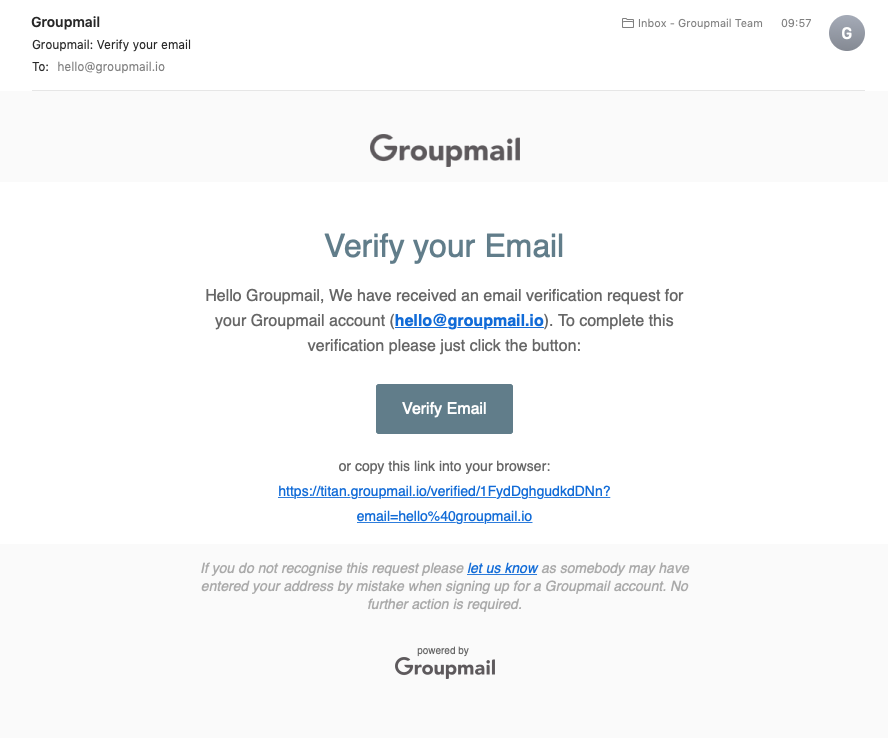 Note
The time it takes to receive the activation email can vary. If you haven't received the activation email, check your spam folder.
Download
The first time you log in to your account, download your software for Mac or Windows from the Download Client Software menu.

Once downloaded, click on the application and start the install. Just follow the on-screen instructions.
See the following articles for more details install instructions:

Groupmail Windows Install
Groupmail Mac Install
Once installed, enter your email address and password and login to your new Groupmail software.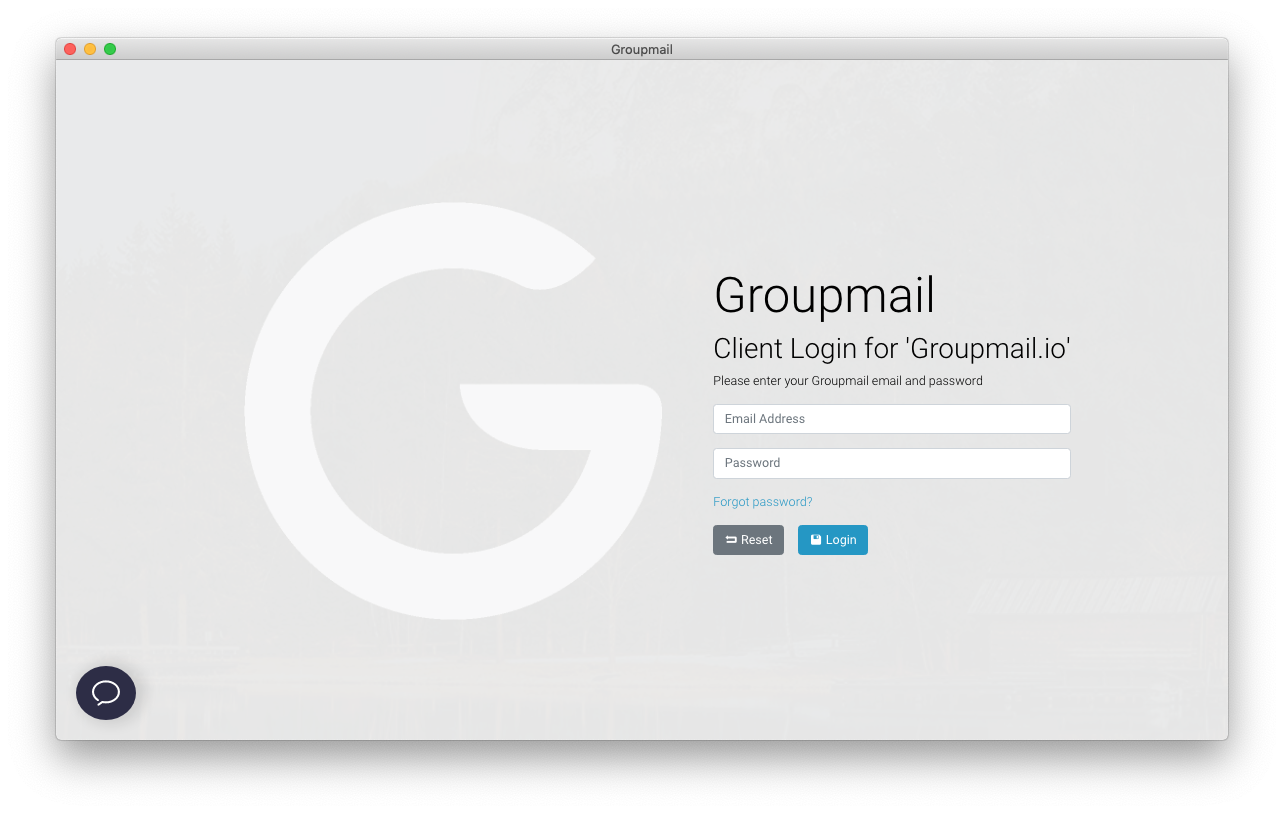 Next Steps
Create your first group
The first step to get started with Groupmail.
Import your contacts
Import contacts to a Groupmail group.
Create your first campaign
Create your first email newsletter campaign with Groupmail.
Need help?
If you have any questions or need any help to get started, please reach out to us at hello@groupmail.io.