This article will show you how to quickly install Groupmail email newsletter software on Windows.
Before You Start
System Requirements
1.6GHz or faster processor
Windows 8.1 or Windows 10 (recommended); 64-bit versions (recommend) (32-bit supported)
4 GB of RAM (8 GB recommended)
2.0 GB of available hard-disk space to install
1280 x 800 display resolution (at 100% scale factor)
Internet connection required for product login, email creation and send.
Email newsletter software on Windows – steps to install
Step1.
Login and download the Windows software from your Groupmail customer account. If you do not already have an account, sign up here: Groupmail Free.
Step2.
Double-click on the Groupmail icon to load the installer

Step 3.
Next you will be asked to confirm that you allow Groupmail to install on your PC. Click Yes to continue.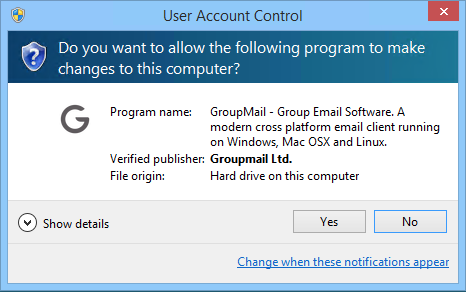 Step 4.
This will then launch the Groupmail Setup Wizard. Click Next to continue.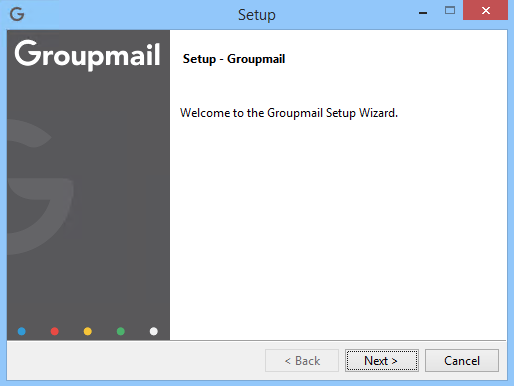 Step 5.
The License Agreement will then display, you need to choose "I accept the agreement" to continue with the install.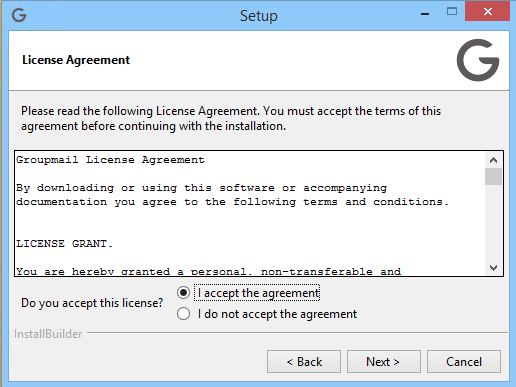 Step 6.
Groupmail is now ready to install. Click Next to begin the installation.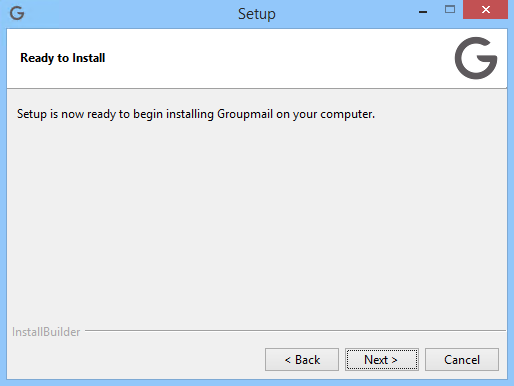 Step 7.
The following screen will appear once the installation has completed. Click Finish.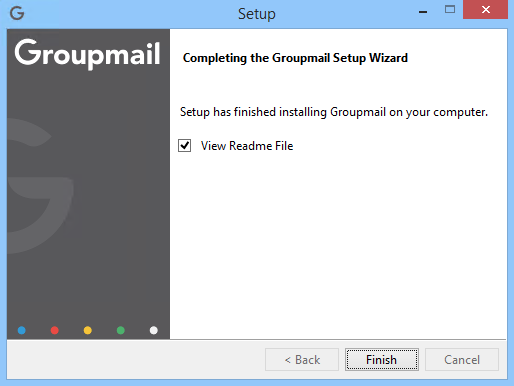 Step 8.
You are now ready to begin using Groupmail. Launch Groupmail from your Start menu. (It might take a little time to open for the first time as it runs the services required.)
Step 9.
Once Groupmail has installed login with your Groupmail email address and password, or sign-up for your 7-Day Free Trial account.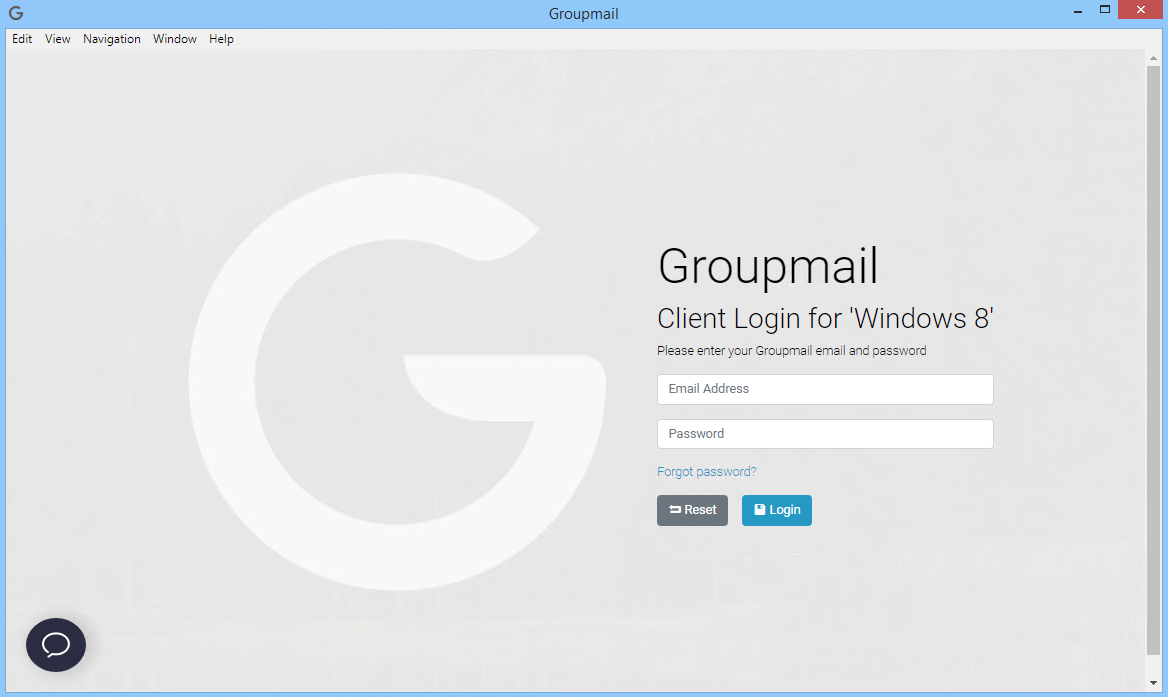 That's it, you are now ready to use Groupmail.
What's Next?
The following articles will help you begin using Groupmail:
Create your first group
The first step to get started with Groupmail.
Import your contacts
Import your contacts to a Groupmail group.
Create your first campaign
Create your first email newsletter campaign with Groupmail.
Need help?
If you have any questions or need any help to get started, please reach out to us at hello@groupmail.io.